Heroes Supporting Heroes

Our Mission
The mission of Heroes Supporting Heroes is to meet the basic life needs of others through:
Seeking to bear one another's burdens
The foundation of HSH began with serving those in military uniform (past, present & families)
Leveraging the gifts of our Servant Heroes
As our ranks grow with more gifts, we will continue to seek ways to maximize them
Everything from technical trades to hard-working individuals wanting to help others will shape our service offering
Serving for the greater good
We seek to maximize the impact to our local communities by sponsoring the West Allegheny Workcamp and other projects to improve the lives of our neighbors and support our active and veteran military family community
In Loving Memory Donation Support

In Lieu Of Flowers Make A Donation That Makes A Difference
Southwestern PA is one of the largest veteran communities in the country and also is the home of military installations for every branch of service. Thousands of local service members are deployed around the world each year. Our goal at Heroes Supporting Heroes is to provide much needed support to our veteran, military and senior citizen community. Many of our supporters and volunteers choose our 501c3 as a meaningful place to ask friends and family to donate in memory of a loved one who was passed away in lieu of flowers.
A monthly $10 donation plan or $150 one time donation helps us to complete important support such as regular grass cutting/snow removal for disabled veterans, senior citizens and the family of deployed service members. A monthlly $25 donation plan or $300 one time donation helps us to complete larger projects such as home repairs, constructing of wheelchair ramps and appliance replacement for veterans & families of deployed service members. For example recently the wife of a deployed soldier with 3 young children had their washing machine breakdown and could not afford to replace it or repair it. Thanks to the support of our community we were able to send a volunteer who the wife felt comfortable having in her home and when the cost of the repairs would exceed the cost of the washer we were able to purchase a new washer for the family. This truly helped to take the burden of worry off our soldier on deployment, that we were able to help his family while he was away.
Our support of our local military and veteran community relies completely on the support from our community and 100% of our funding is used locally in Southwestern Pennsylvania.
If you would like to sign up for a monthly giving plan or a one time donation in memory of a loved one, please click the link below. We are also happy to provide personalized graphics with photos and names to be shared on social media or at memorial services. Please contact kristihilbert@heroessupportingheroes.org for more information.
BREAKING PRESS RELEASE
PITTSBURGH (March 27, 2020 ) – Pittsburgh based 501c3 Heroes Supporting Heroes (HSH) today announced the start of a public gift card donation drive, in support of local Western PA military families that have been adversely affected by the COVID-19 pandemic.
The COVID-19 crisis has had a significant impact across our Forces as they continue to support the federal and state government response, in addition to preserving the Force's ability to provide for our national defense and current worldwide military missions. As our service members take on these responsibilities, many will face financial uncertainty for their own families as the Covid-19 crisis continues. This is particularly true in Western Pennsylvania.
HSH's Chief Executive Officer, Kristi Hilbert explains "In western Pennsylvania, across branches of service, we have predominantly National Guard and Reserve installations and service members. Thousands of our citizens serve our Nation in these critical roles, however unlike full time actively serving military members, our families primarily rely financially on their civilian employment. In this extraordinary time, as more and more service members and their spouses lose their civilian employment, we are beginning to see a dramatic increase in the number of military families who need our support."
Heroes Supporting Heroes primary organizational mission is to support stable and safe housing for military members and their families, Hilbert explained their shift in focus during the pandemic; "We are in an unprecedented time in our Nation's history. Through HSH we have a strong working relationship with all of the Family Readiness Offices at local military installations, in addition to senior Pentagon officials, who we are in regular contact with to assess the needs of our service member families and insure they are being met in a very timely way. Our primary concern is that our military members can focus on the mission, knowing that their families have what they need."
Using other neighboring states as a model, the prediction is currently that we will see a dramatic spike in requests for assistance coming from local Reserve & National Guard service members in the next two weeks. Heroes Supporting Heroes is trying to insure there will be the vital resources needed readily available for this predicted increase by launching a Gift Card Drive today on their website. Military families will be able to request support directly through their Family Readiness Offices, who are on the front lines keeping a pulse on the needs of their collective group of service members by installation. The primary push is for donations of gift cards to grocery stores, gas stations, retail stores for household supplies such as Target & Walmart and restaurants. Donations can be mailed to Heroes Supporting Heroes offices at 7313 Noblkestown Road, Oakdale, PA 15071. Sent electronically to kristihibert@heroessupportingheroes.org and financial donations to purchase gift cards can be made to PayPal on www.heroessupportingheroes.org. All funds and gift cards raised that are not used during the Covid-19 crisis management will be used for needs of local military families throughout the year.
Hilbert believes, "Western Pennsylvania has a history of unwavering support and dedication to it's military community. It is often cited by military members and leadership as being more profound & resilient than many of the full time active duty communities where they have been stationed. When our region is called on for support, we do not fail to deliver."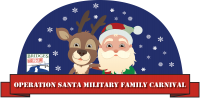 OPERATION SANTA 2019 MISSION ACCOMPLISHED!
Visit our Facebook Page for photos and check back for 2020 Fundraising Efforts!
Click HERE to See our coverage on KDKA & the CW and HERE to see our article in the Observer Reporter.
Did you ever wonder how hard it is to have a loved one who is a member of the United States military deployed overseas in a dangerous foreign country? Think of the parent with young children whose spouse has been deployed. What happens when the everyday household repairs and maintenance arise that they might have depended upon their spouse to take care of? Or the elderly neighbor who can no longer complete basic home repairs? A broken water heater, leaky roof, flooded basement, backed up plumbing, etc. Well that is exactly what Heroes Supporting Heroes (HSH) is all about!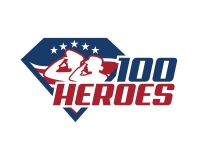 Click HERE to learn how YOU can become a HERO to our local military families!
The VISION of HSH is: To support stable and safe housing for military members and their families, senior citizens and others in need in order to honor God!
FOR VA BENEFITS & IMPORTANT INFORMATION PLEASE VISIT Pittsburgh Regional VA
---
---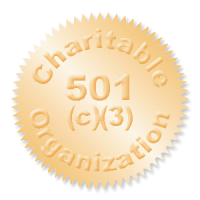 HSH is proud to be approved by the IRS as an independent, tax-exempt 501(c)(3) charitable organization! We have been blessed to have had West Allegheny Ministerial Association as our Fiscal Sponsor until now as that allowed HSH to operate as a non-profit organization.
What is especially important is that now our grant opportunities will expand as this will allow HSH to qualify with more organizations than we could have before!
---
Proud Sponsor of: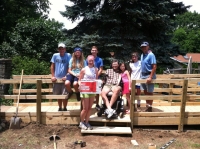 What is a Workcamp? Workcamps are week-long home repair mission trips for junior high and high school-aged youth. These trips are high-energy, action-packed yet meaningful and life-changing for the youth involved, their adult leaders and the volunteers who make the camp possible!
At the West Allegheny Workcamp, youth groups, from across the country, will come together to serve our community and residents, while building strong, lasting relationships with their friends and youth leader. In five short days, hundreds of youth group members will rebuild and transform households while strengthening and transforming their own faith. Find out more about West Allegheny Workcamp.